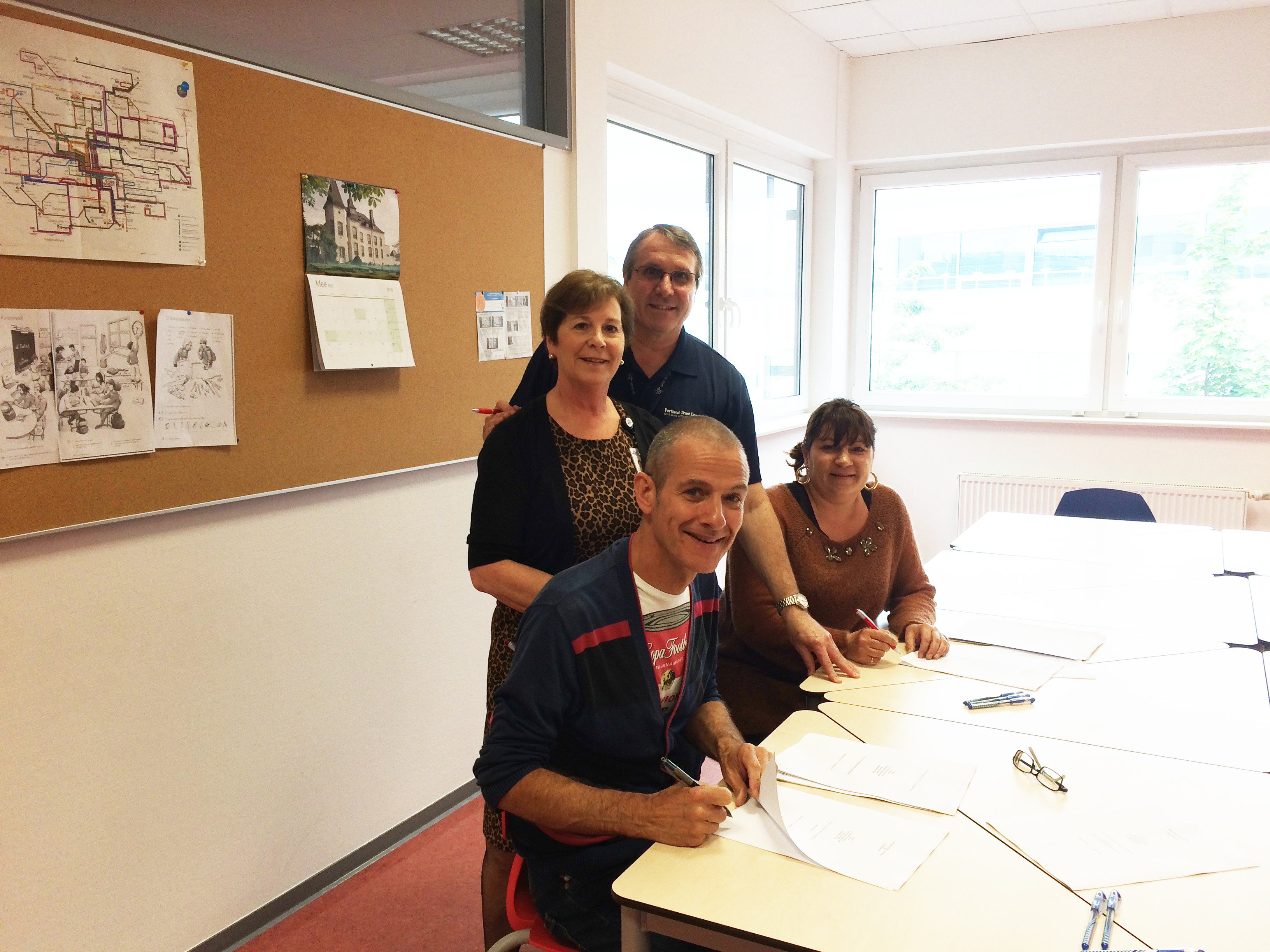 The negotiations for the renewal of the (ISL) that began in September 2015, concluded successfully June 2, 2016, in particular thanks to the exemplary commitment of staff during the work-to-rule-action in March.
The trade unions OGBL and LCGB and the ISL Board of govenors have agreed on the following result:
The 234 employees of the ISL, falling within the scope of the CBA, will benefit of:
an increase of € 20 on each step on June 1, 2016,
an increase of € 10 on each step on January 1, 2017,
an increase of € 10 on each step on January 1, 2018.
These supplements represent pay increases between 0.52% and 2.75%, depending on the category and seniority of the staff concerned.
The members of the maintenance staff, who opt for inclusion, will benefit from a new status.
Transportation allowance at the end of employment for overseas recruited staff was increased by 10%.
Stipends for extracurricular activities were harmonized and increased significantly.
The organization of working time has been modified to reduce teachers' workload. Next school year, Lower School teachers' assignment will be reduced by one hour average.
The compensation for night work has been increased from 15% to 30%.
The technical and maintenance staff concerned now receive a monthly bonus of € 260 for on-call duty.
Annual leave for technical staff has been increased by 2 days. This staff category has now 39 days off.
Single parent employees receive an additional day off for family reasons.
The newly created Joint Committee will ensure that the agreement is implemented correctly, will interpret the text when necessary, will deliberate the potential problems and will, if appropriate, make proposals for the new agreement.
The collective agreement has a term of three years and will be effective 1 September 2015 to 31 August 2018.
Communicated by SEW/OGBL and LCGB – June 10, 2016